LEANNE MITCHELL
Dipl. L.Ac, MAOM, ES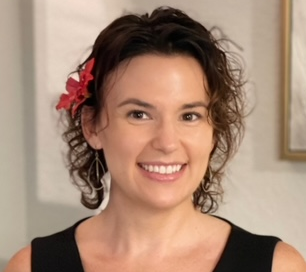 Leanne Mitchell is a native of the Pacific Northwest and has also spent many years living in San Diego prior to moving to Florida where she earned a Masters Degree in Traditional Chinese Medicine and Acupuncture (TCM) and Bachelors Degree in Health Science from Atlantic Institute of Oriental Medicine and holds accreditation with the NCCAOM (National Certification Commission for Acupuncture and Oriental Medicine). With over a decade of practice in acupuncture she also has over 20 years of combined professional medical training and personal study in various fields of holistic health care.
She holds additional licenses, certifications and accreditation in the areas of acupuncture injection therapy, Arvigo Maya abdominal therapy, massage, holistic esthetics, reiki & alchemy energy healing , aromatherapy, labor and postpartum doula and childbirth education.

Leanne understands that optimal health while treating the root of disharmony, is the key to enjoying a life of joy, longevity, beauty and vitality. She successfully treats conditions related to emotional health and wellness, fertility, pregnancy and postpartum care, chronic and acute pain, digestive disorders, hormonal challenges and skin care conditions. Through her knowledge and unwavering compassion, she has touched the lives of many.

Leanne continuously strives to not only improve the lives of her patients, but she actively participates in striving to better herself through her own practice of various physical exercise and mindfulness which brings her to a more quiet inner space, thus allowing her the ability to be centered and focused while working with patients, and also be a personal testimony which enables her to relate to people easily. Leanne provides the qualities of being gentle, calming and a source of inspiration to those she treats.
Women's Health
My early adulthood career was cultivated as a labor and postpartum doula who offered physical and emotional support to laboring women. I was driven by the ambitions of becoming a midwife which led me to a lifelong passion for women's health. Although my route to midwifery was detoured by having children of my own, It is my passion to help women at any stage of their reproductive arc from menstruation and fertility through menopause and beyond for support in healthy aging. I have been honored to help women throughout the years through labor and childbirth, assisted in regulating menstruation, relieved symptoms of menopause, and eased the symptoms associated with a feeling of emotional disconnect, uncertainty or stress in their lives. Through the use of acupuncture, massage, herbal remedies, nutrition and color light therapy, these non invasive techniques help to support a healthy lifestyle and restore balance to lives.
Specialties
Women's Health
Fertility
Ayurvedic Shirodhara Treatment
Holistic Medical Skincare
Arvigo Mayan Abdominal Therapy
Acupuncture
Cosmetic Acupuncture
Herbal Medicine
Cold Laser Therapy
Acupoint Injection Therapy
LESLEY IKE
L.Ac, MAOM, BMS, BNS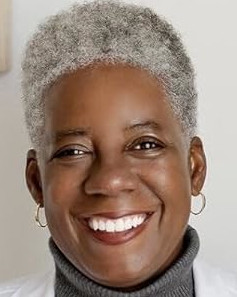 Dr. Lesley Ike was born in England, the daughter of an Air Force Captain/Dentist, and mother who obtained her master's in music was a renowned teacher; raised Lesley and her three brothers in Ohio, where she was an exceptional athlete in volleyball, basketball and softball, or any sport that crossed her path. She also played the violin for 10 years, but her love for sports moved her in the direction to learn about the human body.

Lesley attended the Cincinnati College of Mortuary Science where she received her bachelor's degree in Mortuary Science and practiced in Cincinnati, Ohio. In this field, she was one of the best embalmers in the city and was known for her facial reconstruction and restorative art in which she performed. Lesley, a multifaceted individual with a unique journey, has traversed diverse realms of healing arts. From her early beginnings as an embalmer/funeral director to her current role as an acupuncturist, she has dedicated her life to the profound art of restoring balance, harmony, and well-being in others. With a keen interest in the human body and its intricate workings, Lesley embarked on a path as an embalmer/funeral director, honing her skills in the delicate art of preserving and preparing bodies for their final resting place. During this time, she developed a deep appreciation for the physical form, understanding its vulnerability and the importance of preserving its integrity.

Lesley's insatiable curiosity and desire to explore alternative approaches to healing led her to embark on a new path. Motivated by the belief that true wellness encompasses more than just physical preservation, she delved into the ancient practice of acupuncture and Chinese medicine. Through rigorous training and extensive study, Lesley acquired a comprehensive understanding of acupuncture, an ancient Chinese healing modality that aims to restore balance and facilitate the body's natural healing abilities. She became proficient in acupuncture/Chinese medicine and harmonizing the body, mind, and spirit.

Lesley studied at the Atlantic Institute of Oriental Medicine in Fort Lauderdale, FL where she was on the dean's list and where she received her master's in Acupuncture and Chinese Medicine, as well as obtaining her bachelor's degree in Nutritional Science. She continued her education and went on to study in Shanghai China at the Shuguang Hospital which is affiliated with Shanghai University and is the medical, educational and research center of TCM (Traditional Chinese Medicine) in Asia. In China, she studied with the Masters of TCM and honed in her skills in Gynecology, Gastroenterology, Nephrology, Tui Na, Herbology, Pain Medicine, Sports Medicine, Sleep Medicine, Neurology and other courses in which she excelled in.

As an acupuncturist, Lesley approaches each client with compassion, empathy, and a deep respect for the body's innate wisdom. She cultivates a safe and nurturing environment, allowing individuals to share their concerns openly and without judgment. Drawing from her experiences as an embalmer, Lesley possesses a unique perspective on the body's interconnectedness, the delicate balance between life and death, and the potential for restoration and rejuvenation. Her background in embalming provides her with a profound appreciation for the fragility and resilience of the human body, enriching her practice as an acupuncturist. Lesley is an advocate for holistic well-being, recognizing that true health encompasses the physical, emotional, and spiritual realms. She complements her practice with nutritional guidance, lifestyle recommendations, and other adjunctive therapies, tailoring her approach to meet the unique needs of each individual. With a warm and nurturing demeanor, Lesley is dedicated to empowering and inspiring her clients on their healing journey. Her genuine passion for her work, coupled with her diverse background, allows her to provide a truly integrative and transformative experience for those seeking balance, harmony, and vibrant health. Today, Lesley continues to touch the lives of many, bridging the gap between ancient wisdom and modern healthcare. Through her expertise as an acupuncturist and her profound understanding of the human body, she embodies the essence of healing, guiding others toward optimal well-being and a renewed sense of vitality.

Currently, Lesley has two published books, "Hydrate Right, The Effective Way To Drink Water", and "From The Barren Womb To Baby" which are both available on Amazon. She is working on a few more books in order to remind people that it is the simple things we do throughout life that brings about our greatest health.

Lesley is licensed in the state of Florida and serves as a primary care physician and practices in southeastern Florida.
Specialties
Sports Injuries
Pain Management
Fertility
Emotional Challenges
Gastrointestinal Disease
Autoimmune Disease
Nutritional Guidance
BROOKE VACKER
Dipl. L.Ac, MAOM, OM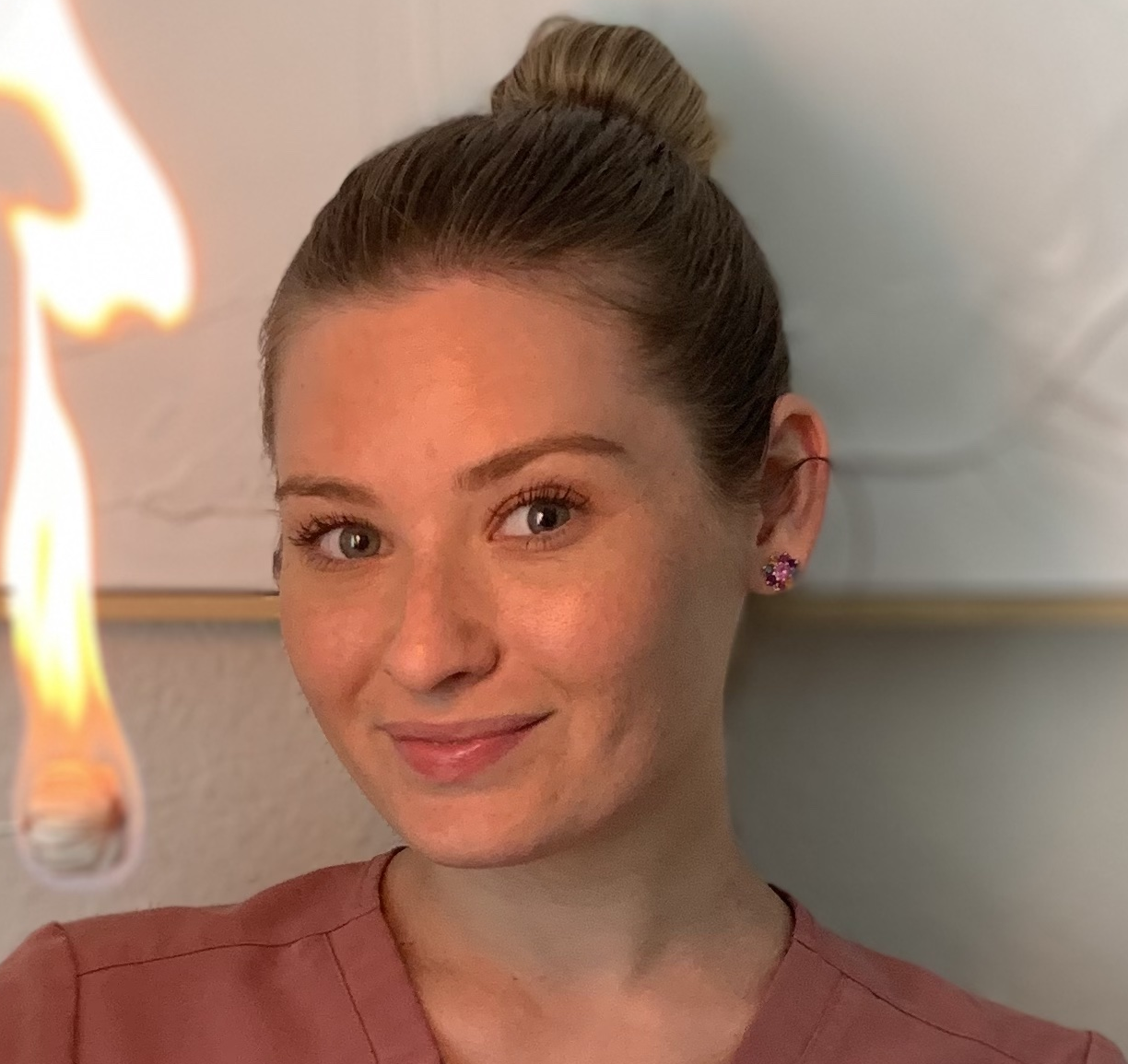 Brooke Vacker is a native of Florida who earned both a Master's Degree in Acupuncture and Traditional Chinese Medicine and Bachelor's Degree in Health Science from the Atlantic Institute of Oriental Medicine. She holds an additional Bachelor's Degree in Biological Science and Health Administration from the University of South Florida. She holds Board Certification from the NCCAOM (National Certification Commission for Acupuncture and Oriental Medicine) and is licensed to practice as an Acupuncture Physician in the state of Florida.

Brooke loves the practice of acupuncture and herbalism and continues to feed her everlasting passion for health and wellness through continuing education and research. Brooke spent time as a direct apprentice with Dr. Fu Di, a third generation master herbalist and master acupuncturist and vice president of her graduating school Atlantic Institute of Oriental Medicine. Through this learning experience she gained the unique experience of learning only those things handed down from generation to generation.

Her practice is influenced by multiple techniques, including Western medical training, Traditional Chinese Medicine, Extraordinary Vessel Acupuncture, Five Element Acupuncture, Japanese Style Acupuncture, and Tongue and Pulse Diagnosis.
Specialties
Women's Health
PCOS
TCM Food Therapy
Herbalisim
Nano Needling
Micro Needling
Cosmetic Acupuncture
Acu Point Injection Therapy
Chronic and Acute Pain
PATTI SPINA
Massage Therapist
License: MA 74867 | MM 43632
Patti has over 17 years of practice in the field of massage therapy and considers herself a massage artist, one who weaves together various techniques into a personalized therapeutic treatment that uplifts and supports her clients to their highest level of well being.

Patti attended the Alpha Institute of Massage Therapy in Port St. Lucie, is currently licensed in Florida, and is Board Certified. Patti's diverse background includes: chiropractic assistant; studies at the Upledger Institute; as well as earning a Master of Integrated Energy Therapy. Her work was founded many years ago (while she earned a Bachelor of Science at Syracuse University) with the idea that teaching people new ways to take better care of themselves and each other is important for optimum health. Her intention is always to create an experience that promotes healing and encourages wellness.

Her diverse range of expertise includes: soft tissue acupressure, zen-shiatsu, prenatal and pediatric/infant massage, swedish massage, ATM (Assessment, Treatment and Stabilization Technique), stone therapy, craniosacral therapy, lymphatic drainage, stone therapy, kinesiology taping, Integrated Energy Therapy (IET), cupping and aromatherapy.

A unique highlight of Patti's career was between 2010-2013, when she partnered a massage business in Flores, Azores, Portugal, and worked alongside therapists from France and South Africa, and gained immeasurable wisdom from those that she worked with.
Education and Training
Syracuse University, Bachelor Of Science
Montessori Teacher Infant/Toddler Credential
Alpha Institute of Massage Therapy, Port St. Lucie, FL
National Certification for Therapeutic Massage & Bodywork
Center of Being, Master Level at Integrated Energy Therapy with Sky Lubka
Upledger Cranial Sacral Seminar
The ATM System & Correcting Shoulder Dysfunction Certification with Debbie Roberts
Registered Chiropractic Assistant
CPR Certified
Muscle Meridian Sedation/Zen Shiatsu Certification
Member Of Associated Bodywork & Massage Professionals
Specialties
Therapeutic Swedish Massage
Acupressure
Zen Shiatsu
Deep Tissue
Prenatal Massage
ATM Therapy
Aromatherapy
Lymphatic Drainage
Reflexology
Craniosacral Therapy
Stone Therapy
Kinesiology Taping
Raindrop Therapy
Integrative Energy Therapy (IET)